Last Updated on November 14, 2022
Overview
The field of Clinical Research has been on a boom ever since COVID-19 hit the world. Researchers are beginning to delve into the depths of medical conditions for which previously there were no adequate treatment options available. Research has now become an integral part of medicine. It is not only beneficial for the researcher or the pharmaceutical involved but also for the participants. It provides them with an opportunity to gain access to novel treatments before they hit the market. In this blog, we will be covering the important components of Clinical Research, and discuss Clinical Research Assistant, Clinical Research Coordinator, and their job responsibilities.
Key Members in Clinical Research
Depending on the study's location, type, and goal, the research team may consist of the following individuals:
Principal Investigator:
The primary accountability for the research study's ethical behavior falls to the Principal Investigator. This includes upholding the rights, welfare, and safety of human subjects as well as institutional, national, and state laws and regulations. The PI is in charge of making sure that each participant gives their informed permission properly and, monitoring the patient's overall health.
Research Coordinator or Nurses:
The clinical research study's daily operations are managed and coordinated by the research coordinator/nurse. To ensure that all protocol-required procedures and visits take place by the rules outlined by the protocol, they closely collaborate with the clinical teams and investigators. In general, Research Coordinators and Research Nurses oversee participant recruitment and assure adherence to the protocol and any relevant laws.
This includes, but is not limited to, recruiting participants, getting their informed consent, explaining the research study's specifics to them, determining their eligibility, facilitating participant care and follow-up by protocol, generating source documentation. Helping to assess toxicities and adverse events, and reporting serious adverse events as per IRB and sponsor requirements.
Clinical Research Assistant:
In clinical trials that are designed to study new medications and medical technology, a Clinical Research Assistant (CRA) supports Principal Investigators (PIs) and Research Coordinators. CRAs are required to set up the lab, interact with volunteers, gather biological samples or vital signs, and arrange data. They might also need to set up workplaces. They must provide whatever aid they can to the researchers to enable them to conduct sound, moral, and accurate study.
Regulatory Coordinator:
Typically, the regulatory coordinator is in charge of writing or amending the protocol document and sending new protocols, protocol changes, continuing reviews, and safety reports to the relevant IRB for review. They are in charge of keeping regulatory files up to date in compliance with sponsor requirements and prevailing industry standards. They frequently maintain the log of authority delegation to important study participants.
Sub-Investigator:
The sub-investigator/co-investigator works with the PI and is in charge of carrying out study-related procedures and/or making crucial study-related decisions by the ethical conduct of the study. They may carry out all or some of the PI's duties, but they do not take primary responsibility for the research study.
Physicians:
The PI works with Physicians to track and care for study participants. The Clinical Trial's design is followed in the treatment of patients, and side effects and responses are monitored and recorded.
Functions & Obligations of a Clinical Research Assistant
Observe clinical studies and record activity
Make sure that all clinical trial protocols are followed
Fill up the required fields utilizing data from Clinical Research
Use a computer, recorder, or scanner to disseminate data from paper forms
Observe activities at the clinical site and if anything is lacking or missing, make note of it and assist in the ease of conducting the clinical trial
Skills Needed to be a Clinical Research Assistant
To be employed and successful in their jobs, Clinical Research Assistant need to have a particular set of skills. Whether you already possess these skills or not, you can learn and improve them by signing up for online courses or taking part in the training. You'll need to possess several essential skills, like:
Administrative skills, especially the ability to precisely record important data
IT and computer skills, including database and system management
Both written and verbal communication skills
Attentiveness to detail and keen observation
The capacity to manage and coordinate several stakeholders
Strong understanding of Clinical Trials, medical terminology, and the healthcare sector
Importance of a Clinical Research Assistant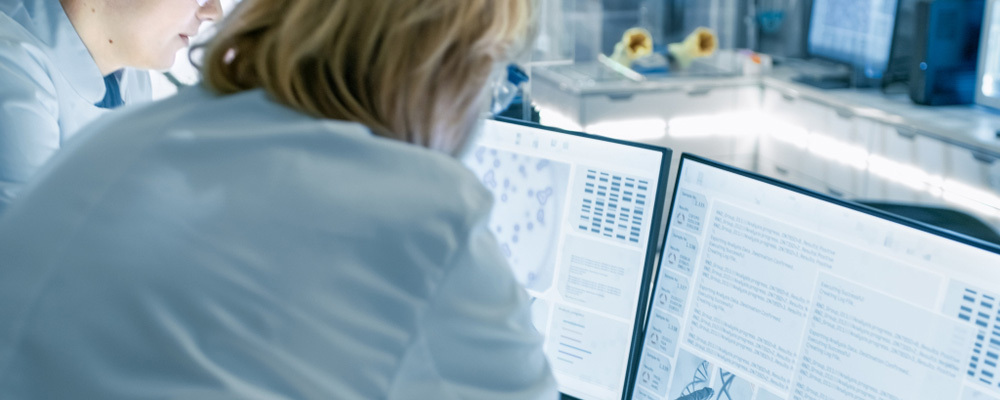 Research Institutes hire Clinical Research Assistants to help with their own or client research. A research assistant's main role is to support a research fellow or a research team by gathering, analyzing, and interpreting data.
Universities, Research Institutes, and private organizations all employ Clinical Research Assistants. Postgraduate students who are finishing their Ph.D. programs frequently work as Clinical Research Assistant. The Ph.D. student can earn money from this while also getting ready for a future in academia after their degree is through.
What does a day at the Job look like for a Clinical Research Assistant?
Depending on your study area and the institution you work for, a Clinical Research Assistant's average day will be different. There are several things, that majority of the Clinical Research Assistant can anticipate on a regular day.
As discussed above, they are in charge of performing fundamental administrative duties like account administration and record keeping. Clinical Research Assistants will be expected to help their supervisor in their daily responsibilities and give them regular status updates because they will likely be working under the direction of a Clinical Research Coordinator.
Clinical Research Assistant may be requested to check in with various team members, organize duties, and ensure that progress is being made when working with a big research team.
Takeaway
Clinical Research Assistant and the Research team are a vital part of any Clinical Research. They are the driving forces behind the success of a Clinical Trial. They must be well-trained and skilled so that the process of a Clinical Trial can be carried out smoothly. We at Prime Revival Research Institute ensure that our Clinical staff is adept and proficient and carry out the particulars of a Clinical Trial diligently. With the team's assistance, we strive to make healthcare accessible to everyone.